Beyond Reparations: Strengthening the Slave Route Project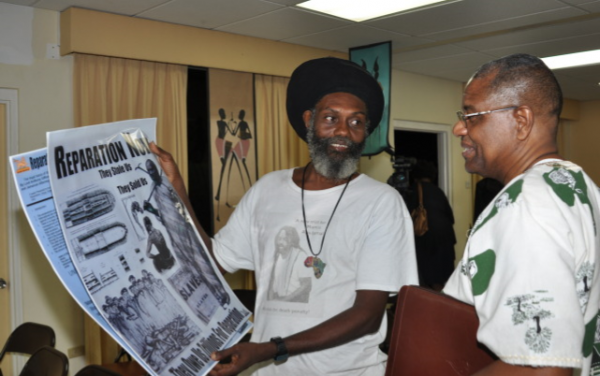 UNESCO Sub-Regional Seminar Beyond Reparations: Strengthening the Slave Route Project in the Caribbean Region was held from 7-8 July, 2015, at the St. Kitts Marriott Hotel. It will bring together experts and representatives from across the Caribbean to discuss ways and means of strengthening the Slave Route Project in the Region and fostering collaboration between and among Caribbean countries.
The Conference was organised within the framework of the 20th anniversary of the establishment of the UNESCO International Scientific Committee of the Slave Route Project as well as the International Decade for People of African Descent (2015-2024) declared by the General Assembly of the United Nations.
One of the main highlights of the conference will be the Symposium that will be held on the theme 'The Fight for Reparations in the Caribbean Sub-region: Pipe Dream or Reality?' during which the general public will have the opportunity to engage the panel of experts, which will include Sir Hilary, on a topic that has generated almost equal portions of interest, enthusiasm and skepticism among the people of our Region.