International Literacy Day 2018
International Literacy Day is on September 8, BUT the day was observed on Friday, September 7 with the theme, "Education Transforms Lives."
Jamaica observed the day with a Read-In at the IOJ Lecture Hall. The event, which included storytelling and readings of poetry and short stories to children was staged by JNC-UNESCO and IOJ.
Featured readers were: Senator, the Hon. Pearnel Charles in his capacity as Chairman of the JNC-UNESCO Youth Advisory Committee, noted cultural authority Dr. Amina Blackwood Meeks, Dr. Opal Palmer Adiss, former Poet Laureate Prof. Mervyn Morris. Lauren Delapena, jointwinner of the Poet Laureate of Jamaica and Helen Zell Young Writers Prize for Poetry and Brittany Gabbidon, one of the four shortlisted entrants read the poems that got them on the shortlist.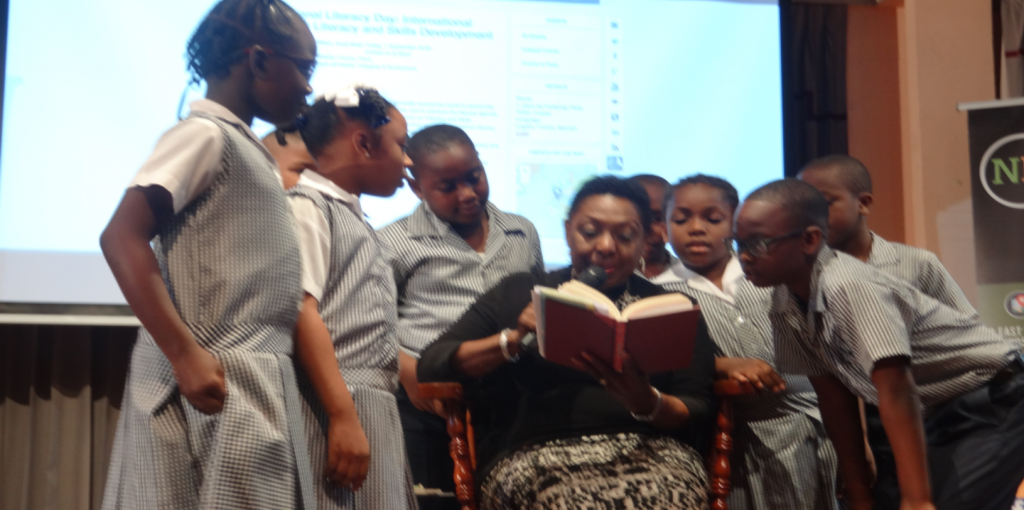 A surprise reader was Hon. Minister Grange who paid tribute to the Hon. Louise Bennett-Coverley, "Miss Lou" on the 99th anniversary of the birth of this Jamaican renowned cultural icon.
In her remarks, Hon. Minister Grange noted the importance of the observance. "It seeks to remind the public of the importance of literacy as a matter of dignity and human rights, and the creation of a… sustainable society."
Director-General of UNESCO, Audrey Azoulay, in a message read by Secretary- General for the Jamaica National Commission for UNESCO, Everton Hannam, said that the organisation remains committed to promoting literacy as a tool for correcting social issues. "Literacy is the first step towards freedom and liberation from social and economic constraints. It is the prerequisite for development, both individual and collective. It reduces poverty and inequality, creates wealth and helps to eradicate problems of nutrition and public health," she noted.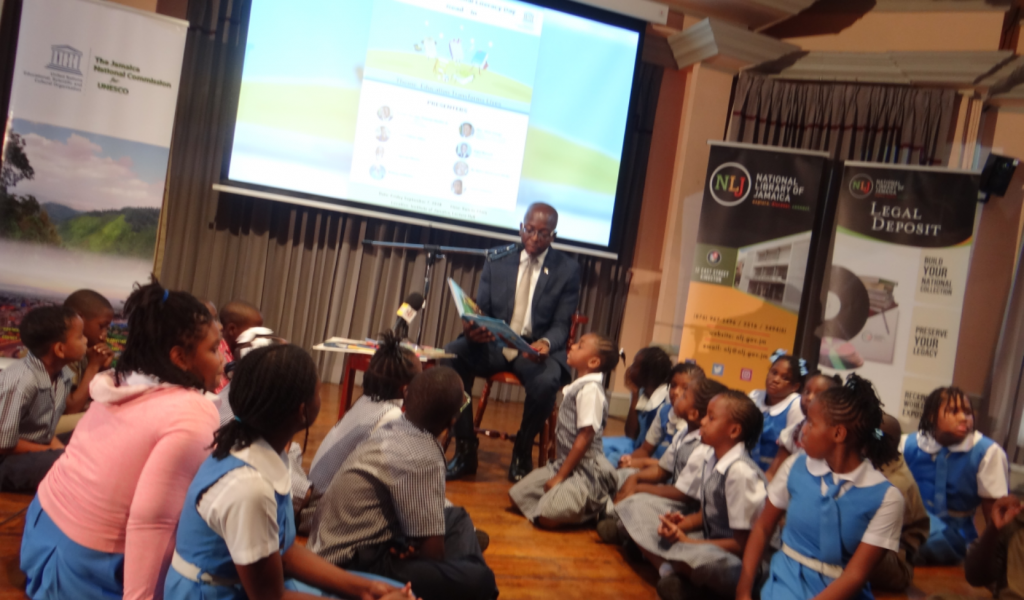 Ms. Azoulay said that in recent decades, "considerable progress has been made in all regions of the world and millions of men and women have been lifted from ignorance and dependency, through a broad-based movement of literacy and the democratisation of access to education".