UNESCO helps SVG preserve living heritage during disaster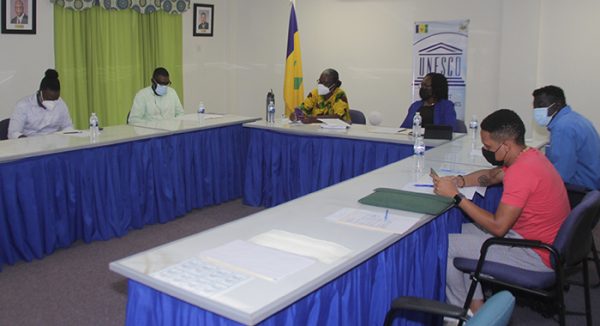 The St. Vincent and the Grenadines National Commission for UNESCO in partnership with the UNESCO Kington Cluster Office is holding a workshop under the theme, "Safeguarding and Promoting Living Heritage in Crisis Situations in St. Vincent and the Grenadines".  Stakeholders in the cultural sector in St. Vincent and the Grenadines are being sensitised about the importance of preserving living heritage in crisis situations, such a natural disaster or health pandemic. This sensitisation comes in the form of a three-day workshop sponsored by UNESCO.
"We had the volcanic activities, we are still going through the COVID-19 pandemic and during all of this, we noted the culture; a number of persons may not see culture as a priority. However, UNESCO, as one of its mandates, noted that culture is always important to the people of a nation," Janeil N. Henry-Rose, SVG Secretary General for UNESCO told workshop participants on the opening day.
https://www.iwnsvg.com/2021/11/18/unesco-helps-svg-preserve-living-heritage-during-disaster/