Creative Cities of Music Sub-Network Meeting
The four-day meeting, (16 -18 February 2018) which was held in the Caribbean for the first time, aims to strengthen ties between designated Creative Cities of Music and serves as a platform for discussions on musical creativity.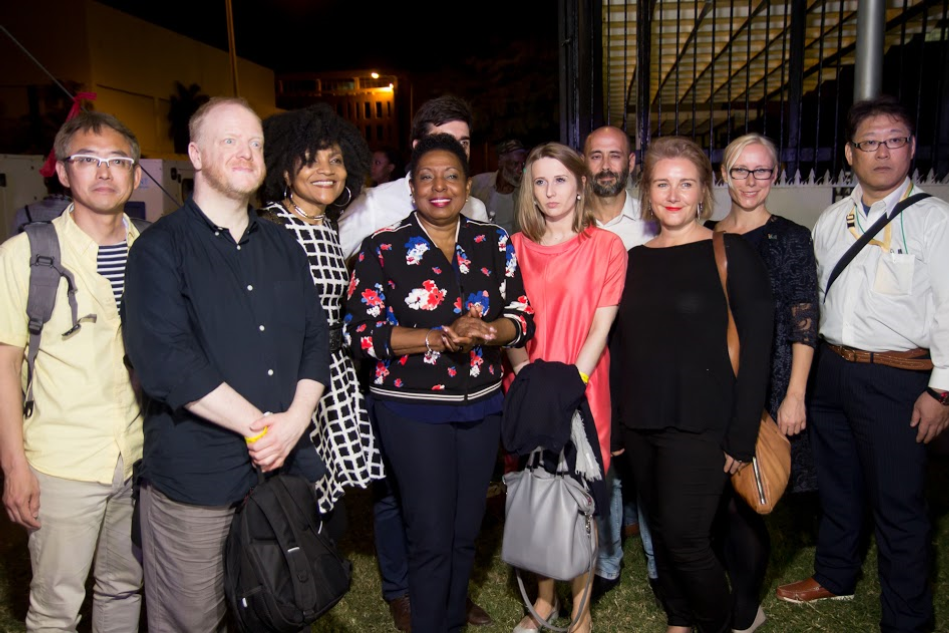 Delegates attending include representatives from the cities of Hamamatsu, Japan; Katowice, Poland; Glasgow, Scotland; Amarante, Portugal; Adelaide, Australia; Hannover, Germany; Norrkopink, Sweden; and Daegu and Tongyeong, South Korea.
At the opening ceremony, Minister of Culture, Gender, Entertainment and Sport, Hon. Olivia Grange, expressed the hope that the discussions will yield positive outcomes. "I hope that the conversations and sharing that will arise during the course of the meetings will look at how cities that lack capacity in one area can be bolstered by other cities within the network that are able to provide support in technical areas of cultural mapping, cultural data gathering and cultural data analysis. I am sure that the music cities will find a model that can be replicated across your network of other creative cities," she said.
Meanwhile, Kingston's Mayor, Senator Councillor Delroy Williams, said the initiative is important for the development of Jamaica's reputation as a Creative City of Music, a designation that was bestowed by the UNESCO in December 2015. "We have a competitive advantage as a city in the creative industries, and we have to use that advantage to the benefit of the city's economy. We are committed to building the creative industries in order to build the economy of the city and the economy of our country," he said.
Yuri Peshkov , UNESCO Caribbean Cluster Office, said that the meeting was timely, coinciding with the annual Reggae Month celebrations in February, pointing out that "that gives us the opportunity to share experiences in the emerging and vibrant creative music sector".