Ethical Dimensions of the Information Society & Internet Privacy
The ethical dimensions of the Information Society & Internet Privacy "was held in St Kitts from 23-24 September. It was designed to explore how almost instantaneous access is impacting youth behaviour.
This major event, organized together with the Government of St. KittsNevis in the framework of UNESCO's Intergovernmental Information for All Programme (IFAP), examined the current information ethics challenges and particularly those facing Small Island Developing States (SIDS).
High-level speakers drawn from St. Kitts-Nevis government ministers, The Queens Counsel, the Attorney-General, UNESCO, Harvard University, educationalists and others, were unanimous in supporting the use of Internet other ICTs as means of enhancing the effectiveness of training, inter-generational dialogue and participation on the democratic process. However, they also warned of the risks associated with use of the Internet, notably cyber bullying, privacy violations and unwanted solicitation.
Hosted by the St. Kitts and Nevis National Commission for UNESCO, the conference focused on the balance needed between risks and opportunities in Internet usage via Smartphone, iPads, screening, etc, with particular reference to young people in a distinctly small island developing state context.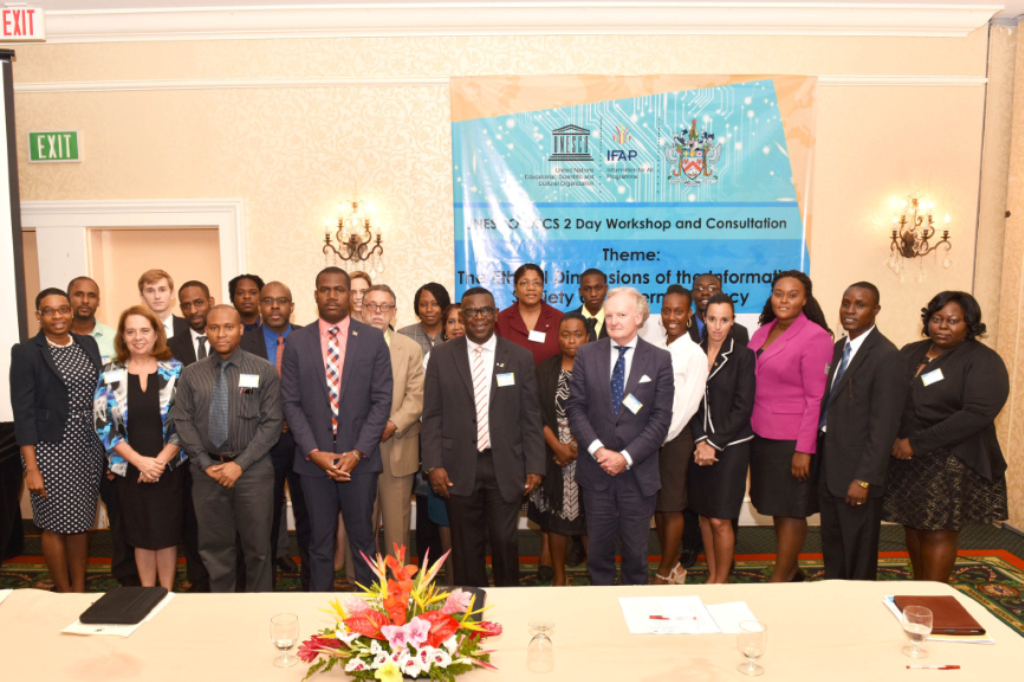 Government representatives from Grenade, Anguilla, BVI, Dominica, Antigua & Barbuda, St. Maarten, St. Lucia and St. Vincent & The Grenadines delivered their respective country reports on how the authorities, schools, religious leaders tackle the challenge of Internet mis-usage amongst youth, raising awareness, identifying and supporting responses to the ethical dimensions of the technology revolution. This first workshop session were chaired by Nevis-born, UNESCO policy expert on Information Society based in Paris, Paul Hector.
Hon. Shawn Richards, Deputy Prime Minister, and Minister of Education stated that "vulnerable groups such as our nation's youth are particularly at risk and (…) I have pledged my support to ensure all appropriate initiatives be explored and, where possible, undertaken".
He announced that the Ministry of Education would be creating an "Office of e-Safety as well as manage an online complaints system and administer eSafety material to parents".